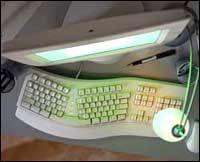 Whether you're looking for helpful hints or troubleshooting suggestions, you've come to the right place. Our Tips & Tricks section has everything you need to master your technology.
From the technical to the creative, here you'll find great articles on everything from protecting your computer from viruses to writing a great brochure.

Who has time to sit down and review all those new software releases? Let our experts do it for you.

Need to find the right answer right now? We can take you right to the source.